Clear and Fresh is a specialist double glazing repair service
There's no need to spend lots of money on new windows and doors when you can have your existing ones revamped and fixed. If you're putting up with shabby, damaged frames, a problem door or misted up windows then we can help. Getting your windows and doors repaired is much cheaper than replacing them — and the results look fantastic.

Most people call us to fix these common problems:
Replacing misted up double glazing
Fixing windows and doors that don't open or close properly
Emergency call-outs to deal with break-ins, lost keys and boarding up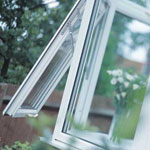 Quick repairs
Replacing double glazed windows that have become foggy with condensation is a quick and easy process and at a fraction of the cost that it would be to buy new windows. You'll be amazed at what we can help with around your home.
See our full list of services.
Friendly and affordable
Fixing your problem windows and doors is our priority. We pride ourselves on our knowledge and customer service. We're friendly, affordable and we value the reputation our customers help us maintain. See for yourself what they've had to say about us.
Clear and Fresh is a specialist double glazing repair service based in Nottingham.  We've been working with windows and doors for over 25 years. Our team is highly skilled and hugely knowledgeable and can help you with all sorts of problems around your home. From dodgy doors and shabby windows to leaky conservatories; we have a huge range of solutions up our sleeve.